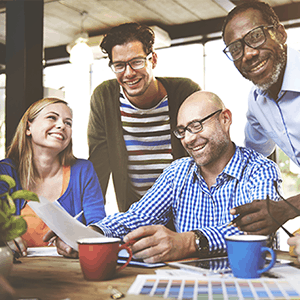 The life of Being An Elder is about involvement. It's about being connected, associated, engaged, and supportive. Above all be active with yourself, your family and friends, your community, the world and the spiritual life you choose. There are various degrees of connection with the different aspects of Being an Elder, but what's critical is to ensure there are a number active things we do as Elders. The challenge to you is to ensure you are involved and sustain the involvement over the years of your Eldership. This is why the Community of Elders is starting.
As the number of Elders increase each year and all of us have longer life expectancy, more issues will arise as well as more lost souls. We've heard and probably have experienced Elders who are alone, struggling with their life, have no friends or family that care about them, no one who validates them as a human being. Through the Community of Elders all of us can support and help others live more enriching lives through connection.
There are five parts to the vision for this Community of Elders.
Provide information on issues or concerns.
Enlighten the community to various opportunities for involvement.
Inspire ideas for developing community ties.
Align needs with resources.
Tell your stories.
The vision can and will change with the needs of the Community of Elders. Lao-Tzu gave us the mission statement:
Whatever is flexible and loving will tend to grow. Whatever is rigid and blocked will wither and die.
We will Grow.
The foundation of Being an Elder has been laid out in the book: Being an Elder – Becoming a Treasure. At this time this website will be the conduit used for disseminating information. For greater understanding of Being an Elder there is a podcast available and the blog also offers thoughts, ideas, actions and general reflections.
Signing up for the Community of Elders you have access to the blog and will receive the newsletter. Anytime you have an issue or concern, email [email protected]. We will research and forward our results and if appropriate for the Community of Elders the information will be posted on the website.